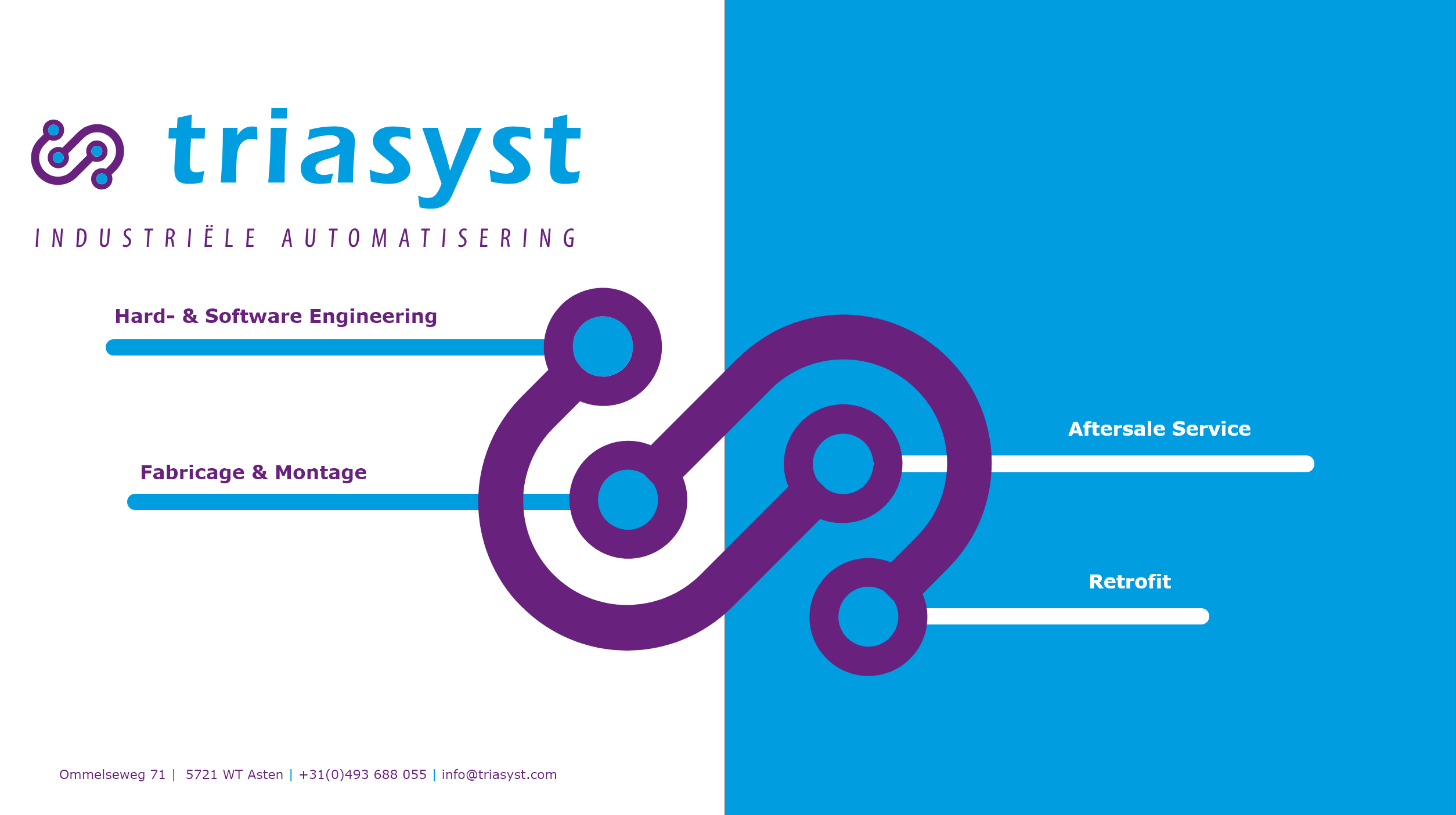 Triasyst industrial automation
is an technical service provider for worldwide solutions in industrial automation. Wheter it is a Dutch diary factory, a French fries line in Mexico or a rollercoaster in the United States; we are the specialist in hard-, software engineering and proces control.
Your partner for a diverse range of industries. Committed, solution-focused, flexible and innovative.
Triasyst Industriële Automatisering takes care of the complete project. From the creation of the idea, a financial- and technical feasibility study till the realisation of hard-, software, panel construction (electronic and pneumatic), assembly and commissioning.
New constructions, maintenance, efficiency improvements or retrofit; a team of skilled and passionate technicians makes your project a customer-tailored working installation.
Triasyst Has grown in experience within various sectors to a specialist in industrial automation. Retrofitting is an important aspect within our activities
Our passion delivers unique solutions to opimize your installation.
Entertainment
Automotive
Cold stores and environments
Food production lines
Logistics centers
Mechanical engineering
Compound feed
Production lines
Recycling; plastics, manure, household waste
Retrofitting
Urology flow measurement for hospitals
Water treatment and water purificatation